Teaching with a Feather - Teaching and Management Strategies that just work!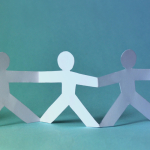 WHAT TEACHERS ARE SAYING?

I now have to add Robyn Cotter to my inspiration list. With myself 'talking and directing less' it has now given the students a chance to show me their true colours, and I must say how proud I am of them. I now have time to observe, listen and question without feeling I am doing all the work. The tables are turning and it is the students now advising me what they are thinking/learning.

Robyn has so much experience and so many wonderful strategies to help every single child in the classroom. Her ideas and strategies are like a breath of fresh air reviving my teaching practices and making me more equipped to making my children independent learners. It is amazing to see the slight changes in our teaching practices, making such an ENORMOUS impact on our children's thinking and decision making.